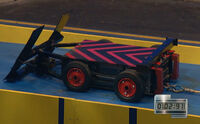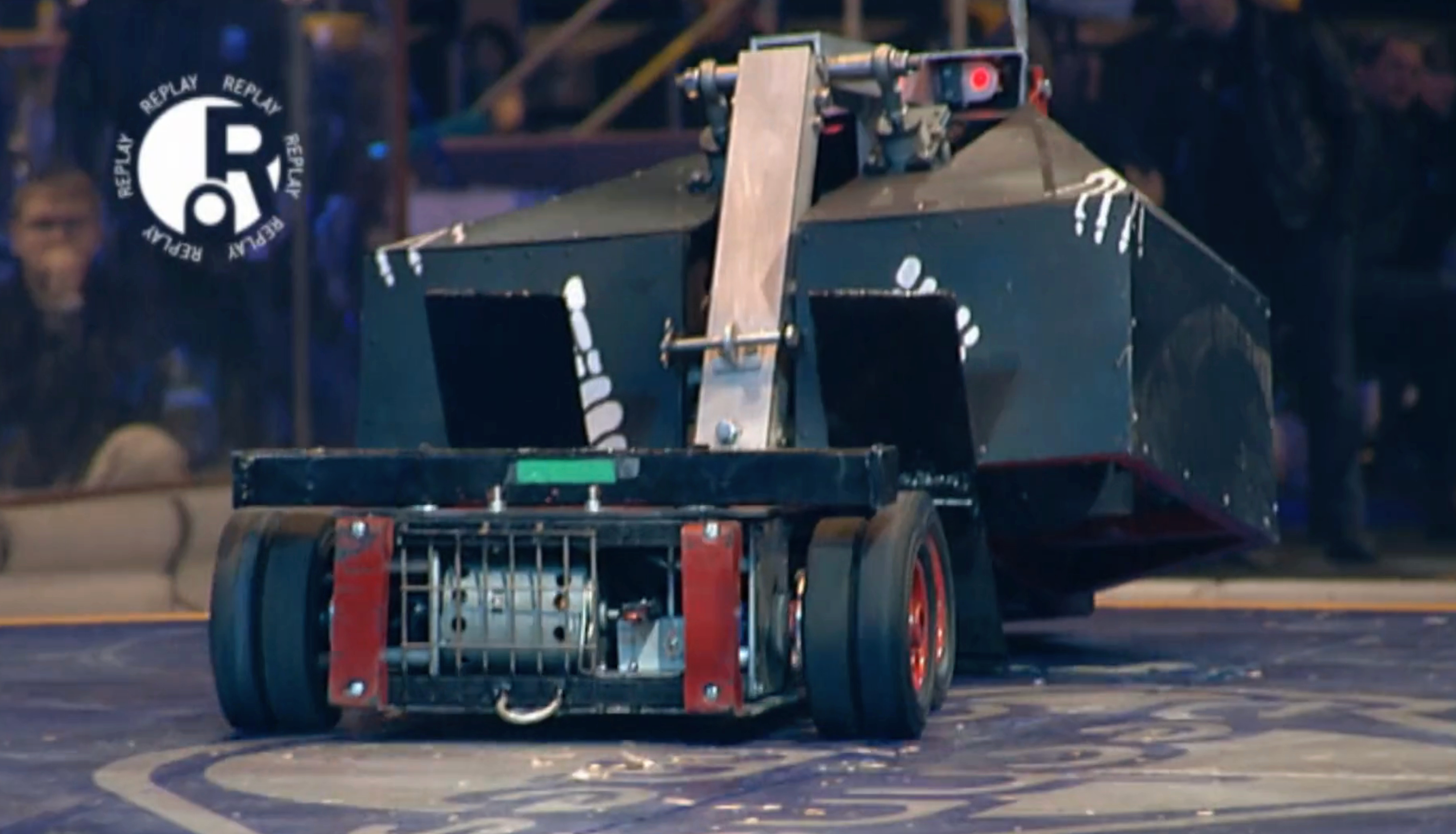 Chip
was
Tug of War
and
Sumo
entrant from Techno Games 2002 and 2003. It was renamed
Bruiser
for 2003 for unknown reasons. The team failed to enter Series 3 and 4 of Robot Wars with Xenomorph, it then failed to qualify for Series 5 and 6 with Chip, however, Chip was chosen to enter the New Blood competition and managed to qualify for Series 7 of Robot Wars (it got flipped out fairly quickly in Series 7).
It beat Mighty Mouse quite easily in the first round of the Sumo, but drove off the ring against Storm Chaser after Chip nearly winning. It then beat Hell Bound to win the third place spot in the Sumo and the Bronze medal.
It lost to British Bulldog in round 1 of the Tug of War.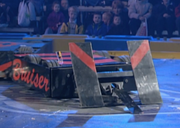 It was beaten by Sprocket in round 1 of the Sumo after Sprocket used its lifter to lift Bruiser against and then over the Dojo wall, for which it was disqualified for. It, however, failed to qualify for the next round as the rules was changed half way though the competition, to the quickest victory wins (even though the team believed that they should've had a default time of zero).