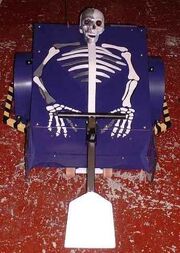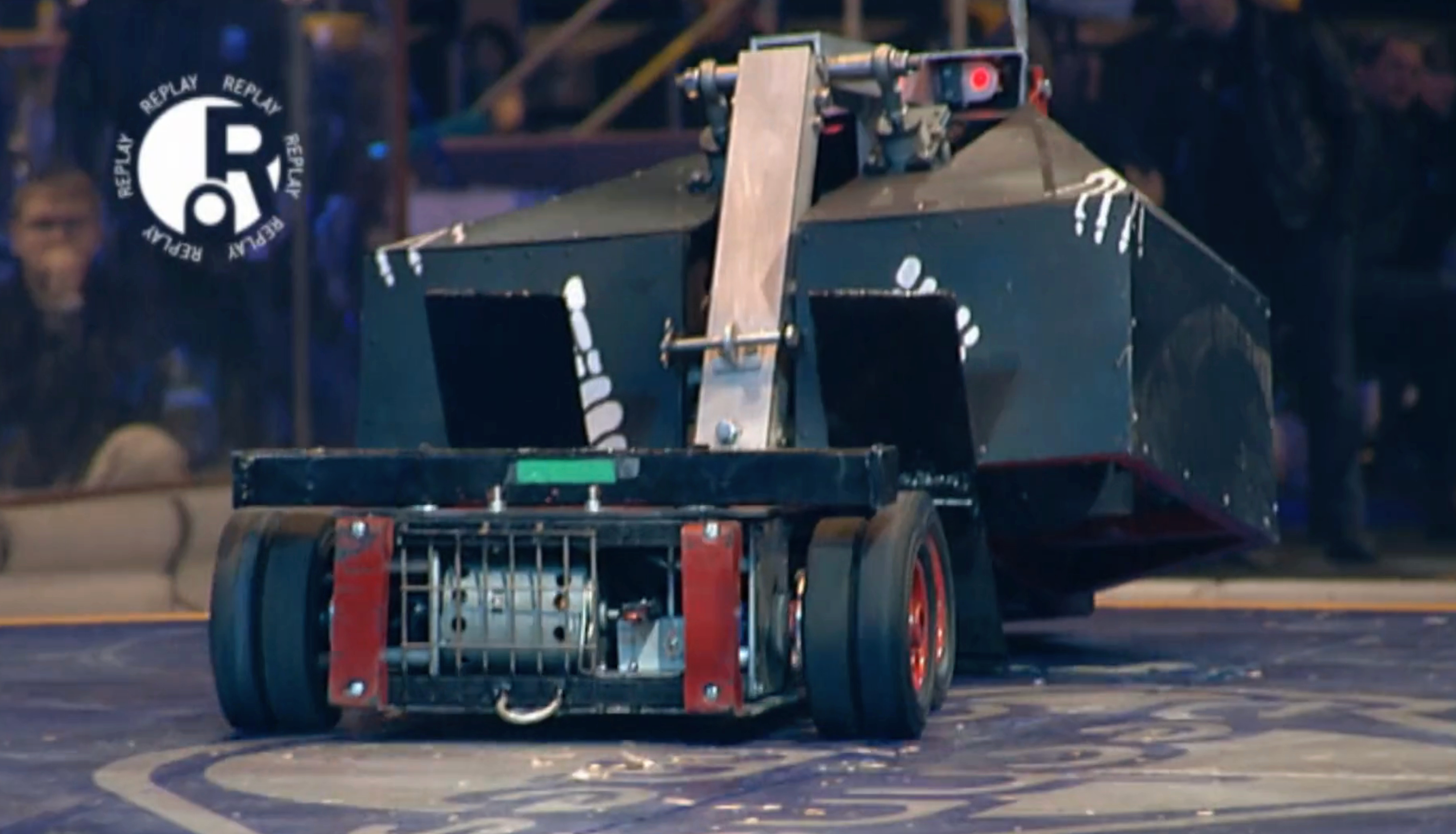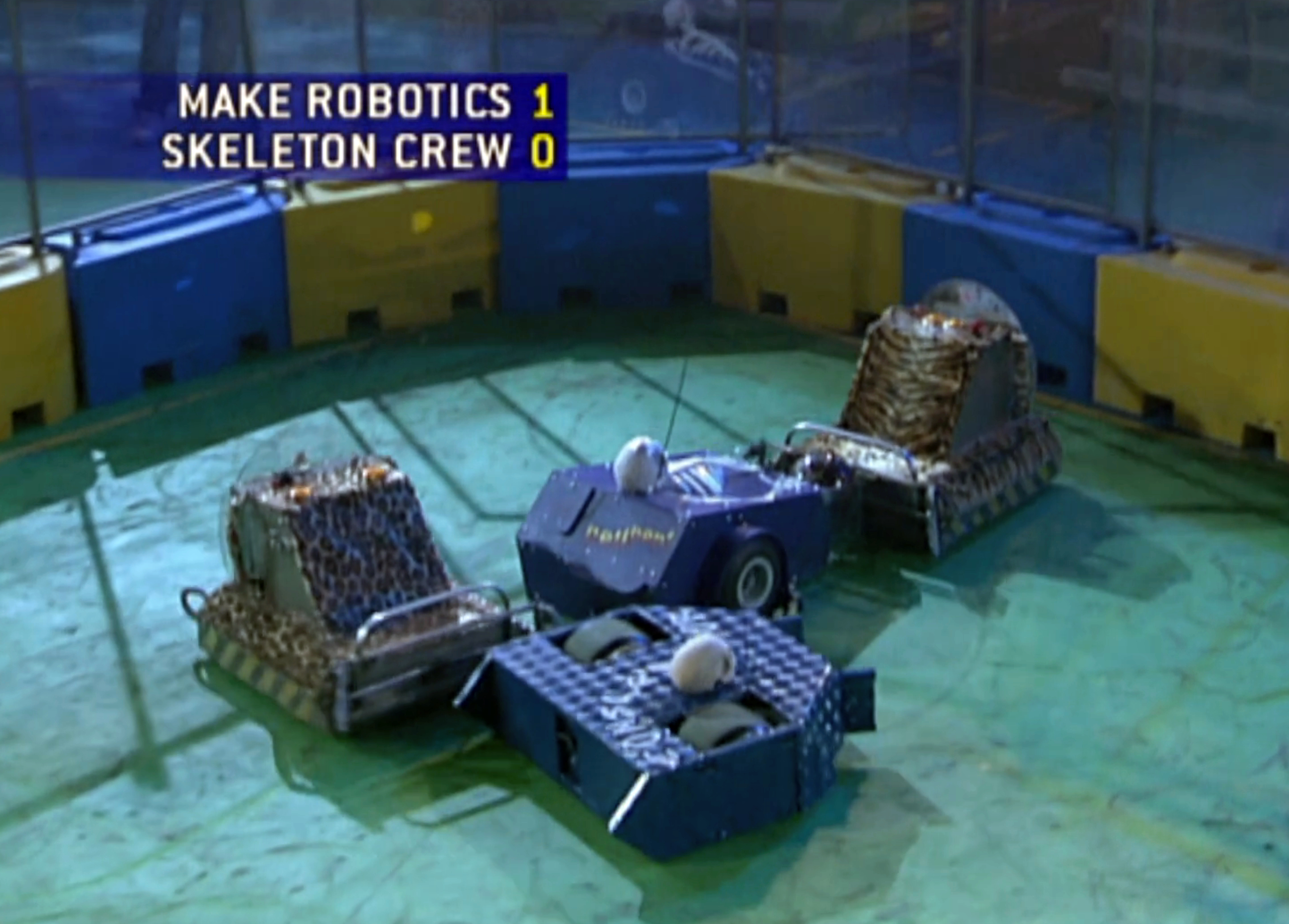 Hellbent
was a
Football
,
Sumo
,
Assault Course
and
Tug of War
entrant from Techno Games 2002 and 2003. It went by the name
Hell Bound
in 2002 but went under its normal name, Hellbent, the following year. It also entered Robot Wars in Series 7 in its 2003 design, previously failing to qualify for Series 4 with the 2002 version.
It featured in the very first Sumo match shown, where it beat Ridgeback in round 1 after spinning Ridgeback around and pushing them off. It then lost to Big Bro in round 2 and then to Chip in the playoff.
In the Assault Course, it beat Cobra in round 1 after Cobra lost drive one side at the very start. It lost to Technomoth in round 2.
It entered the Tug of War event but lost to Sprocket in round 1.
It was in the Football Competition working with Constrictor (now under its original name) where they formed the Skeleton Crew. Together, they beat Team Snow Kat (the 2002 silver medalists) in round 1. They then lost to MAKE Robotics 2 nil in the quarter-final.
It returned to the Sumo and beat Devil Rider in the first round. It later fought All Torque, it's unknown who won.