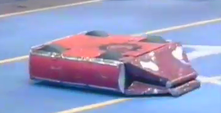 Sprocket
was a
Football
,
Sumo
,
Assault Course
and
Tug of War
competitions during the last two series of Techno Games. It entered Series 3 to 7 and both series of Extreme of Robot Wars as
S.M.I.D.S.Y.
. It has changed owners multiple times and is now competing in the live circuit.
It worked with Storm Chaser in the Football event in 2002 and beat Technomoth and Ravioli in the opening round 7-2. They then came up against Big Bro and British Bulldog in the semi-final and won 4-1. They then met Kat's Whiskers and Snowstorm in the final; Snowstorm suffered a gearbox breakage early on and had to retire, leaving Kat's Whiskers to unsuccessfully defend the goal all by itself allowing them to win 5-0.
It was runner up in the Tug of War the same year, ironically losing to its Football partner after beating Big Bro. It had beaten Hell Bound in round 1.
It lost to eventual champion Big Bro in round 1 of the Sumo.
It also lost to Big Bro in round 1 of the Assault Course.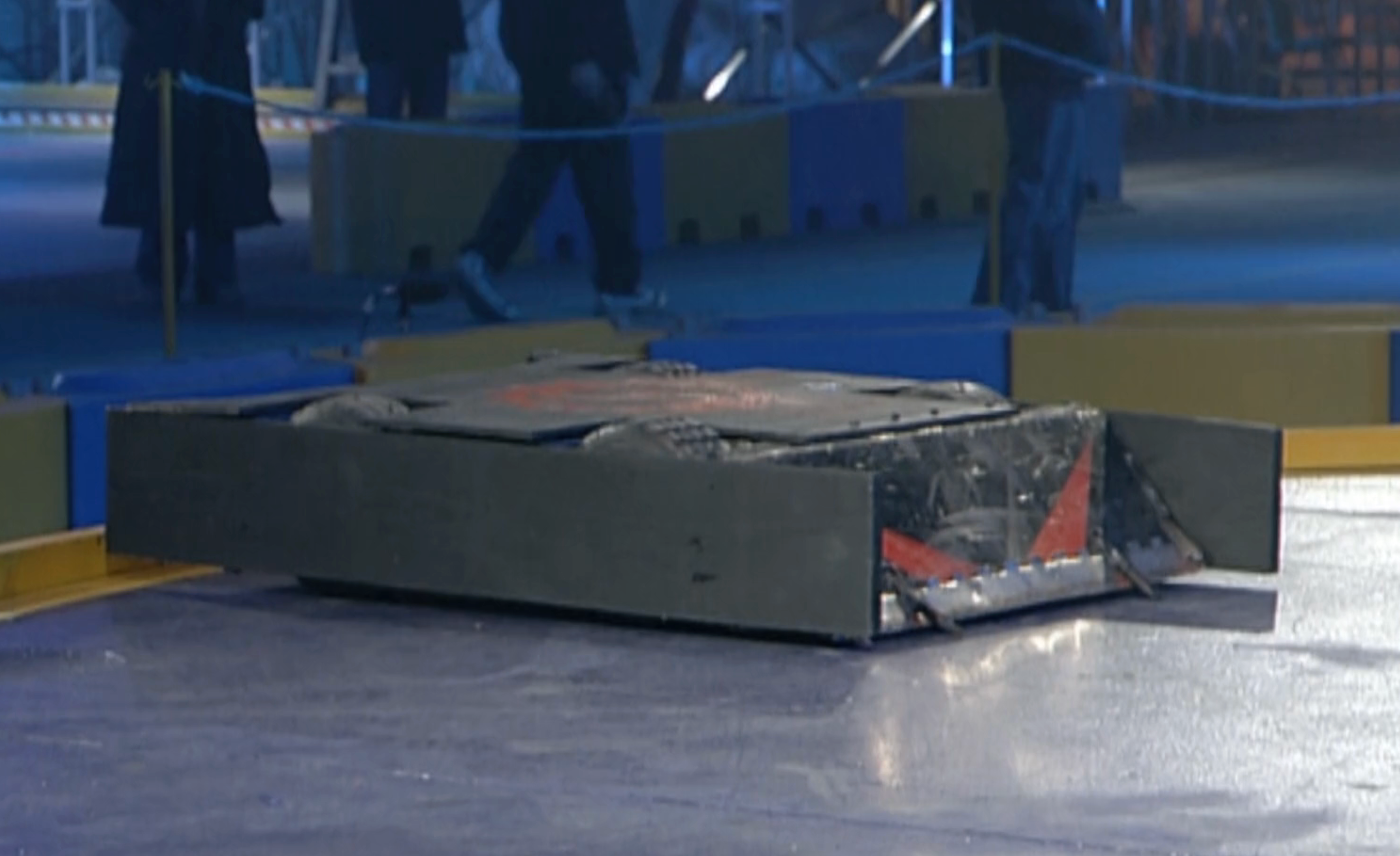 In the 2003 Sumo event, Sprocket was disqualified for cheating after using its weapon (which was active) to lift Bruiser up against and over the Dojo wall in round 1.
It also returned for the football with Storm Chaser (now calling themselves the 4 Wheeled Warriors) beating Lamb Slamma in the opening round 3-0. They met Team Flash in the quarter-final, winning 3-0. In the semi-final they came up against Team Make Robotics, winning 3-0. And in the final they met Team BB (in a rematch from the previous series) which they lost 3-1.