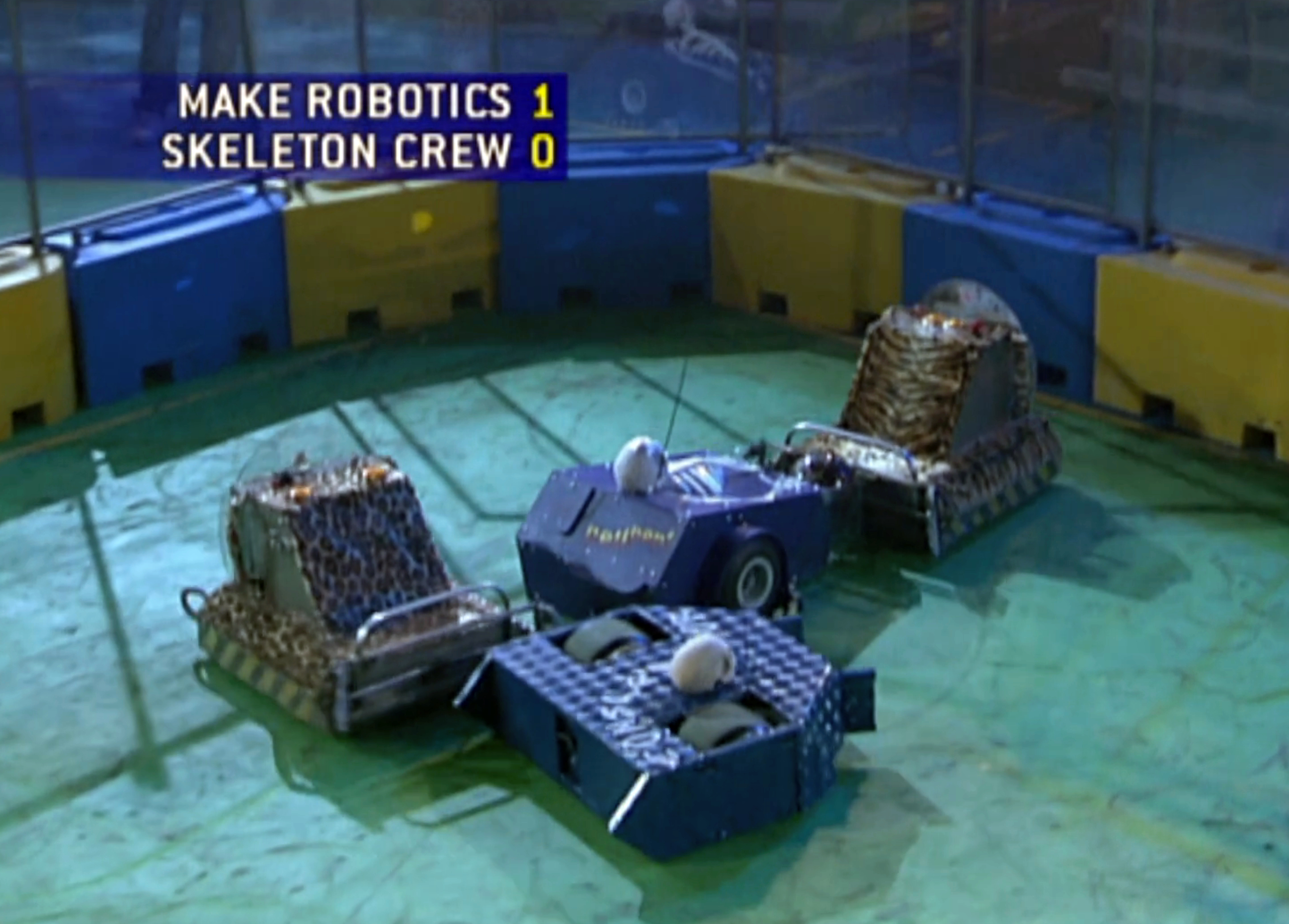 Technomoth
was a competitor in the Football competition. It was one half of Team Make Robotics, along side
Tigermoth
. It also competed in the assault course event. It was actually a weaponless Behemoth from Series 2 to 2016 (plus both series of Extreme) of Robot Wars. Behemoth is still competing.
It worked with Ravioli in the Football, losing seven-two to Storm Chaser and Sprocket in the first round. For this series, the self righting arms was put either side of the scoop to help Technomoth manipulate the ball.
It also came 4th overall in the assault course event. It beat Shred in round 1, breaking the world record at the same time. It beat Hell Bound in round 2. It lost to Bugs Buggy in round 3 before losing the playoff to Big Bro
Technomoth worked with team mate Tigermoth, beating the Skeleton Crew 2 nil in the quarterfinal.
It returned to the Assault Course competition but lost in round 1 to Rash. This can be considered ironic as Rash was entered by the team that built Ravioli.